Keynote Speakers for ICEFR 2019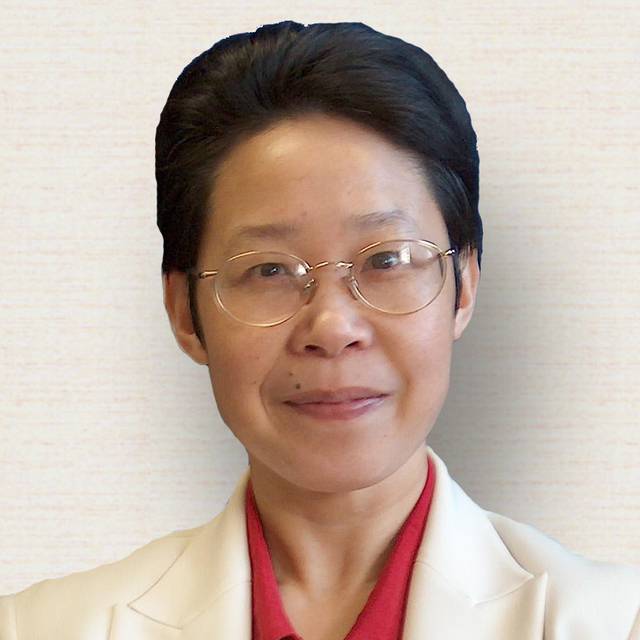 Prof. Shaofeng Liu

Plymouth University, UK
Shaofeng Liu is Professor of Operations Management and Decision Making at University of Plymouth, UK. She is the Research Director for the Product and Service Value Chain Group, specializing in digital business, knowledge management, decision making, and value chain innovation. She obtained her PhD degree from Loughborough University, UK. She sits on the Management Board for Euro Working Group on Decision Support Systems. She is currently a Senior Editor for Cogent Business and Management, and on Editorial Boards for a number of international journals. She has undertaken a number of influential research projects funded by UK research councils and the European Commission with a total value over €40M. She is currently principal investigator and co-investigator for 4 EU projects (3 of which are funded by Horizon 2020 and one by Erasmus Plus) and 1 project funded by UK research council - Innovate UK. She has published over 150 peer-reviewed research papers.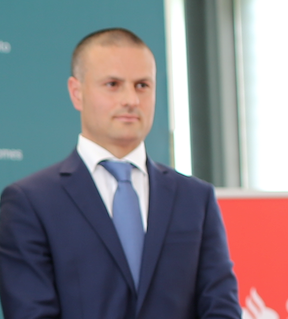 Prof. Sérgio Dominique-Ferreira

Polytechnic Institute of Cavado and Ave, Portugal
Sérgio Dominique-Ferreira is Professor of Marketing at the Polytechnic Institute of Cavado and Ave. He holds a PhD degree in Business and Management Studies - Marketing and Strategy from the Faculty of Economics of Universidade do Porto. Previously, he has been a researcher in the Department of Methodologies of the University of Santiago de Compostela (Spain), as well as researcher in the Department of Business Organizations and Marketing, Faculty of Business, University of Vigo (Spain). His main research topics are: price sensitivity, bundling strategies, customer satisfaction and loyalty, brand image and supply chain management.
Speech Title: Artificial Intelligence and Emotional Intelligence: Are they competitors or cooperators?
Abstract: On the one hand, Emotional Intelligence plays a key role in human contact. It's often used as a tactic to engage consumers in a way that drives sales performance (Homburg, Muller and Klarmann, 2011, as cited in Xie and Kahle, 2014). On the other hand, Artificial Intelligence is perceived has more rational, more logic, associated with concepts such as machine learning, algorithms, big data, computers, chat bots, etc.. The amount of information collected on consumers and analyzed is enormous. So, it seems that it will be all about Artificial Intelligence for companies. However, some clusters (of consumers) will continue to give great importance to customer relationship management (CRM) and high levels of Emotional Intelligence. Therefore, it seems that managers will have to find a way to integrate the use of Emotional Intelligence and the use of Artificial Intelligence solutions.

Prof. Sabri Boubaker
South Champagne Business School, France
Sabri Boubaker is a Professor of Finance at South Champagne Business School (Groupe ESC Troyes, Troyes, France) and Research Fellow at the Institut de Recherche en Gestion (University of Paris Est). He holds a Ph.D. in Finance from University of Paris Est (2006) and a HDR degree (Habilitation for Supervising Doctoral Research) in 2010 from the same university. He was/is visiting professor/researcher at Cass Business School (London, UK), University of Birmingham (United Kingdom), IESEG School of Management (Lille, France), IAE Gustave Eiffel (Paris, France), Hanoi School of Business (Hanoi, Vietnam), University of Portsmouth (United Kingdom), and the Vietnam National University (VNU-IS, Hanoi, Vietnam). Sabri Boubaker has taught various finance courses for undergraduate, graduate and executives at many universities and business schools. He also supervises many PhD students from different nationalities among which Wael Rouatbi (now assistant professor at Montpellier Business School, France), winner of the International "2017 Emerald/EFMD (European Foundation for Management Development) Outstanding Doctoral Research Award" in Finance.
Sabri Boubaker has recently published many academic papers (+70 papers) in international refereed journals including Journal of Corporate Finance, Journal of Banking and Finance, Journal of International Money and Finance, Financial Management, Journal of Economic Dynamics and Control, International Review of Financial Analysis, European Financial Management Journal, Review of Quantitative Accounting and Finance, and Journal of International Financial Markets, Institutions and Money. Dr. Boubaker has also edited eleven books on corporate finance, corporate governance, board of directors and corporate social responsibility (Emerald Group Publishing, Springer Verlag, World Scientific Publishing, Palgrave Macmillan, Elsevier, Hermes International Publishing, Edward Elgar) and many special issues (Emerging Markets Review, International Review of Financial Analysis, Research in International Business and Finance, Thunderbird International Business Review, Journal of Management and Governance, etc.). He serves on editorial boards of several peer-reviewed accounting and finance journals such as Journal of International Financial Markets, Institutions & Money (Subject Editor), Emerging Markets Review (Subject Editor), Economic Modeling (Subject Editor), Global Finance Journal, and Finance Contrôle & Stratégie (in French), among many others.
Sabri Boubaker was involved in the organization (founder, chair and member of the scientific committee) of more than 30 conferences during the recent years. He is the co-founder and cochair of the annual Paris Financial Management Conference (2013– ) (+700 submissions per year) and of the Vietnam Symposium in Banking and Finance (VSBF) series (2016– ) (+200 submissions per year). He is also the President of the International Society for the Advancement of Financial Economics (ISAFE).
Prof. Jean-Michel

IDRAC Business School Lyon, France
Dr. Jean-Michel SAHUT is a Professor at IDRAC Business School Lyon (Fr). He teaches Corporate Finance, Financial Accounting and Serious Game for engineering and management students. Previously, he was a Professor at Geneva School of Business Administration, University of Applied Sciences (Ch), an Associate Dean for Research at Amiens School of Management (Fr), a Professor of Finance at Telecom & Management Paris Sud (Fr) and the director of the RESFIN Laboratory. He has published more than 90 articles about finance, governance, CSR and entrepreneurship in international peer review journals and five books.

Keynote Speakers on ICEFR History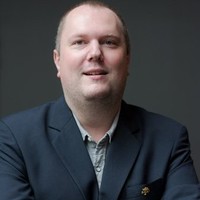 Prof. Jiří Strouhal
Škoda Auto University Mladá Boleslav, Czech Republic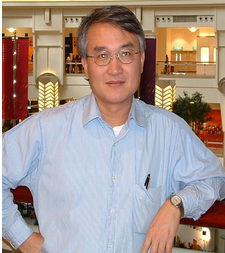 Prof. Donald Chang
Metropolitan State University of Denver, USA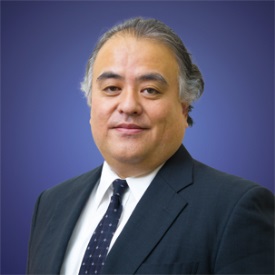 Prof. Hitoshi Takehara
Waseda University, Japan